Photo Gallery
I would appreciate any background on these pictures: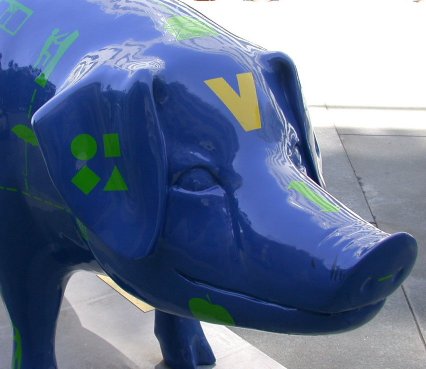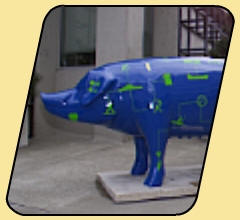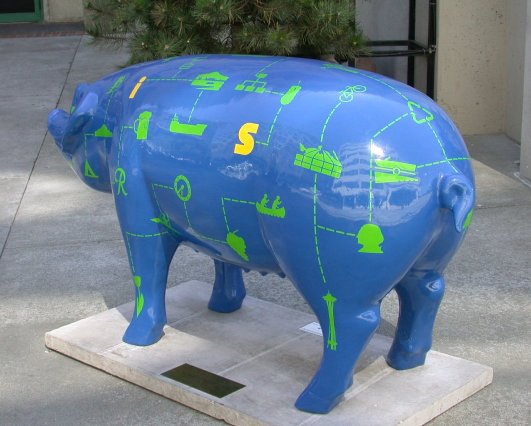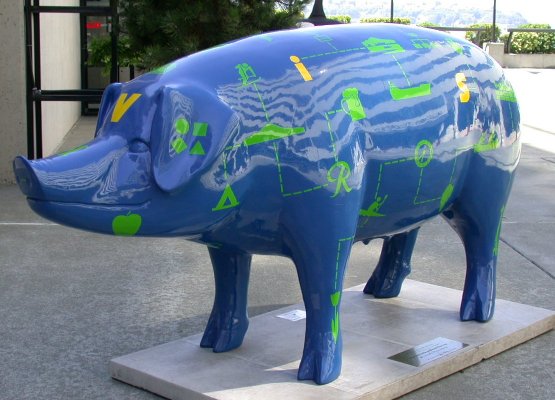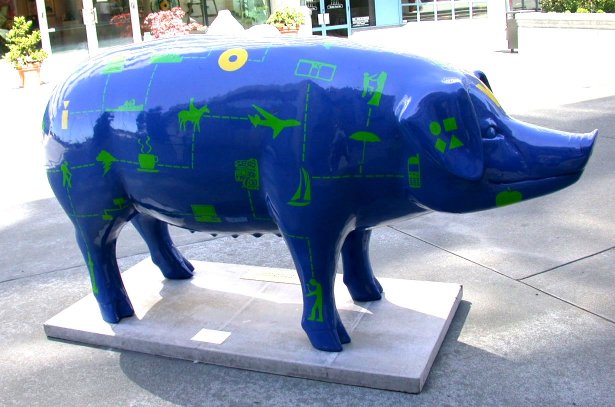 Pigtograph was part of Pigs on Parade a charitable fund raising by the Market Foundation to help pay for the Pike Place Market's services for low-income people. Pigtograph was created by Heidi Hackler and a group from Microsoft Visio and spent the summer of 2001 at the corner of Western and Lenora, Mack Gallery Plaza. She was sold at the Pigs on Parade Gala Auction on Oct 31, 2001 for $1,275. The Pigs On Parade Gala Auction auction raised roughly $380,000 for the low-income individuals and seniors who benefit from the services of the Pike Place Market Foundation. (These pictures are from Visio employee, Michael Hunter)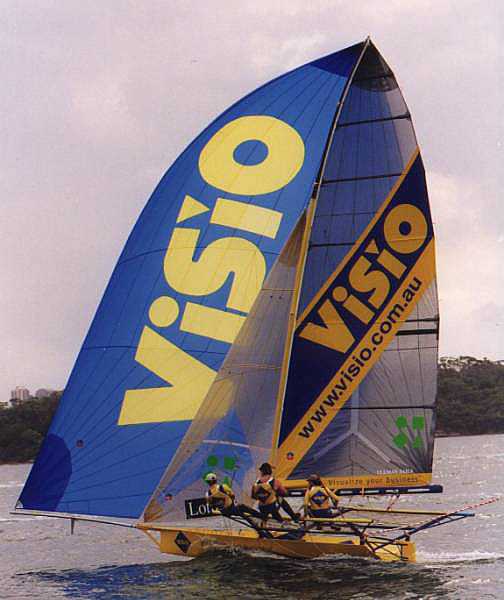 This Visio 18ft skiff was raced every Sunday during the summers of 1998 and 1999. The race began out of Double Bay as part of the New South Wales 18 Footers Sailing League. The local Visio Sales Team would invite targeted Visio customers to follow the race within Sydney Harbour in a spectator boat where they were able to enjoy the harbour being surrounded by hundreds of skiffs with a glass of wine and perhaps a shrimp or two. A good time was had by all, and the Visio Sales Team found that good customer relationships led to good sales too.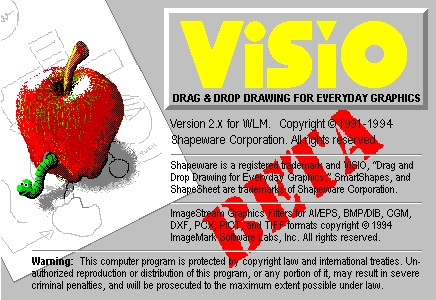 Visio actually ran on the Apple for a little while, but was never released. This was a splash screen.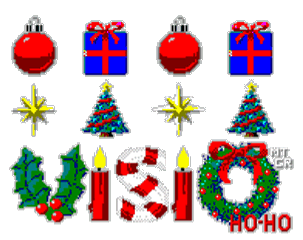 by Chris Roth and Matt Towers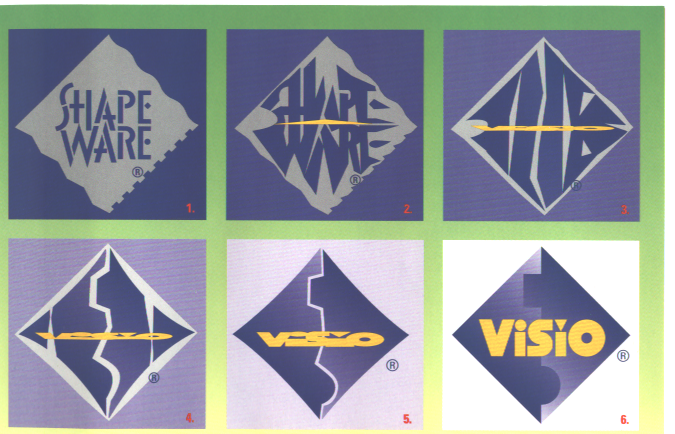 Visio's Creative Services tribute to celebrate the company name from Shapeware to Visio.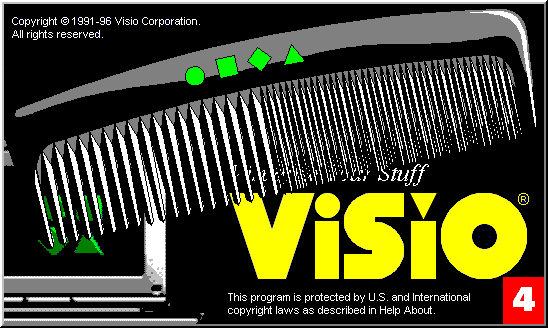 The code name for Visio 4.0 was "Blackcombe".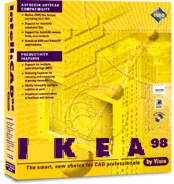 The IntelliCAD book looked like IKEA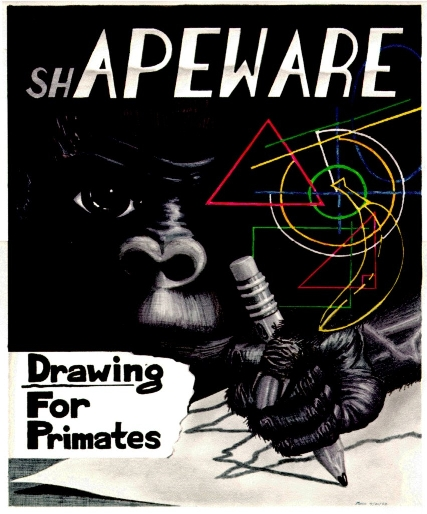 Chris Roth's spoof of the name shApeWare.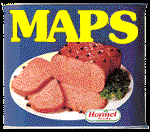 Visio "Maps" spelled spam backwards, which was humorous.